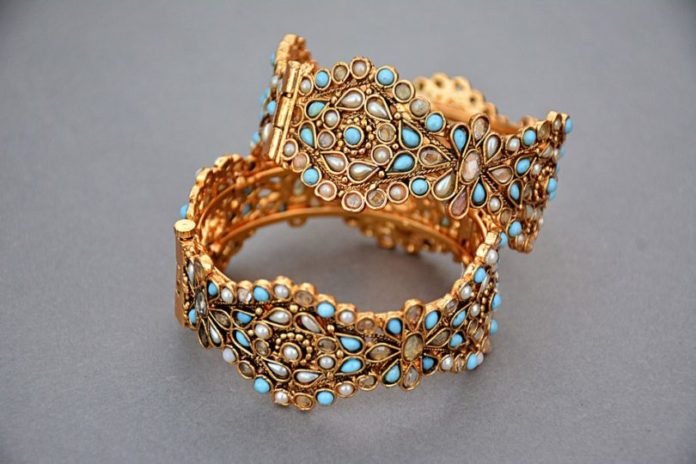 For the production of quality jewelery, a variety of different metals are used, which also provide specific properties. Among the most common are gold, silver and platinum.
Gold
As for jewelery, gold still holds its primacy. There are several reasons for it – it is offered in different price ranges, it comes in different color variants, it provides different number of carats, it is a material of high quality, suitable for everyday wear.
Yellow gold
Understands the majestic look of emeralds and ruby. He chooses women of traditional style. Suitable for spring and autumn types.
Pink gold
His colorful tinge lends him copper that blends it into it. Suitable stones that add to it are morganite, green or blue diamonds, and last time they are also white diamonds. It will be blonde, women with auburn hair and a reddish tinge.
White gold
For its production, pure gold is used with a mixture of white metals (silver, palladium). The harder surface is provided by the rhodium, which is covered with ready-made jewelry. The most interesting stones are the blue varieties of topaz, sapphire and aquamarine. It stands out for the summer and winter types that will brighten up.
Silver
Because it is softer, it is used to make jewelry designed for casual wear. Typically, it is coated with a thin rhodium layer that increases its resistance to environmental influences.
It is very easy to combine both formal and leisure time outfits. It is suitable for all skin types and is affordable.
Platinum
It is a very rare and precious noble metal that not only provides a number of significant features but also an elegant look and is therefore used to make unforgettable jewelery.
Among its advantages include resistance to external influences, natural whiteness, hardness, natural shine and fashionable looks.
It is a material that the kings have liked, and their colors flatter rather cooler types of skin. It is a decent complement of a fancy outfit.